The 2020/21 Premier League season gets into its third match day this weekend with some exciting fixtures in the offing. Champions Liverpool welcome Arsenal to Anfield in the final game of the round on Monday but it is the former champions Manchester United that gets us underway at the Amex.
Brighton vs Manchester United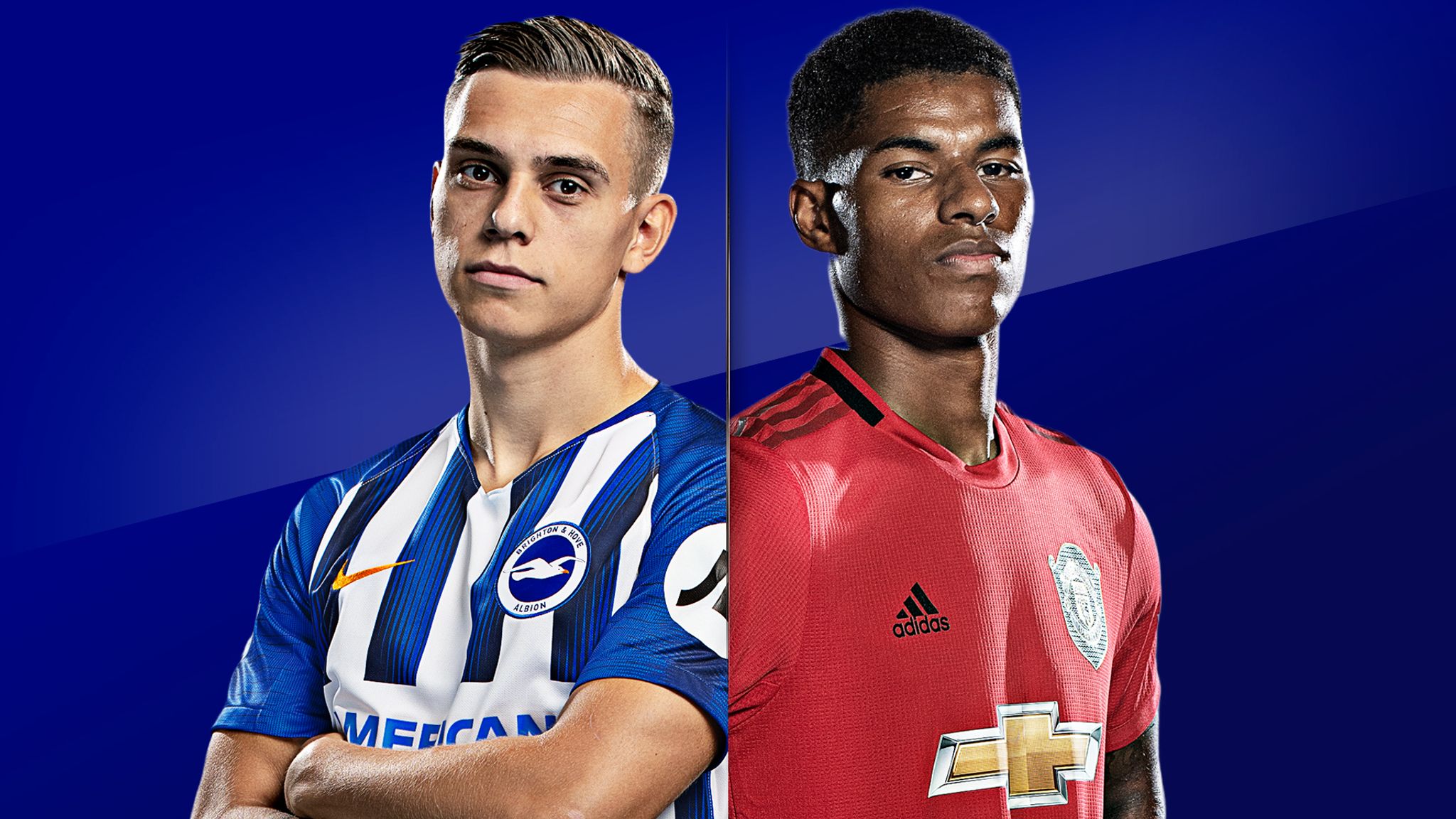 Brighton's 3-0 Premier League win over Newcastle was their third consecutive league game to feature over 2.5 goals and equaled their biggest winning margin in the PL under Graham Potter.
Four of Brighton's last five home league games have seen them concede 3+ goals, a sequence that includes their opening-day 3-1 defeat to Chelsea and last season's 3-0 reverse against Manchester United. Six of the 14 goals conceded therein came inside the first 30 minutes, and last term, only one team conceded more PL goals (home/away) between 16'-30'.
Interestingly, no team was more prolific during that same 16'-30' period than Man United (17 goals) last season, but they enter this match after bookending a 14-game unbeaten run in the PL (W9, D5). Having scored in each of their last 14 league fixtures, they also lead the PL H2H stakes (W4, L2), with the last four league meetings all producing over 2.5 goals.
Meanwhile, the 'Red Devils' are unbeaten in seven league away matches (W5, D2), winning their last four such games 'to nil' while scoring 2+ goals in the process. It's worth noting, however, that the only defeat across their last seven PL away campaign openers (W4, D2, L1) came against Brighton in 2018/19.
Betpay has odds of 1.75 for both teams to score and 1.75 for a Manchester United win.
PREDICTION: Brighton 1-3 Manchester United
Crystal Palace vs Everton
Impressively winning at Manchester United, Crystal Palace have taken maximum points from their two opening Premier League matches. They managed just one goal in the 1'-15' segment last season, but already have two in this period so far this season. The South Londoners also scored over 2.5 goals for the first time in 40 PL matches last time out.
Slow starters last season, the 'Eagles' scored just 32.26% of their league goals in the first half and consequently led at HT in just 18.42% of such matches. Roy Hodgson's men also lost 16 of their 26 matches vs sides who finished above them (W3, D7, L16) – failing to score in 14 of those fixtures.
Two from two Everton head into the weekend second in the table, behind only Leicester City on goal difference. Last week's 5-2 victory over West Brom was the first time they had netted over 2.5 league goals since a 3-1 victory vs Palace back in February – a run of 14 PL matches. Last week's win was also the only game across their last eight in the PL in which they held a HT lead.
You can find odds of 2.10 for an Everton win on Betpay.
PREDICTION: Crystal Palace 1-3 Everton
West Brom vs Chelsea
It's eight goals conceded in two Premier League games for West Brom, as they fell to a 5-2 defeat last time out, shipping five goals in a top-flight match for the first time since 2012/13. They've now conceded three second-half goals in both PL fixtures this season, and shipped either side of HT in three of their last four league fixtures.
The Championship's second-highest home scorers last term (1.91 goals scored per match) will hope to channel some of that form here, but have lost the last three PL H2Hs held at The Hawthorns, losing at HT in two. West Brom also trailed at HT in five of their seven PL home defeats during their last top-flight campaign.
Unlucky Chelsea fell to a 2-0 defeat versus Liverpool last weekend, as they had both a player sent-off and missed a penalty for the first time in a PL game since February 1999. With that result, three of Chelsea's last four PL matches have now featured over 1.5 second-half goals.
The 'Blues' have been goal-friendly on their travels, with the 81 match goals (4.05 on average) seen in their PL away games since the beginning of 2019/20 a division-high during that period. However Chelsea still recorded more PL away wins than all but two sides last term, and led at HT in 66.67% of those victories, just as they did in their opening PL road trip.
You can stake on Chelsea winning this one and there are odds of 1.40 for a win for the Blues on Betpay.
PREDICTION: West Brom 0-4 Chelsea
Burnley vs Southampton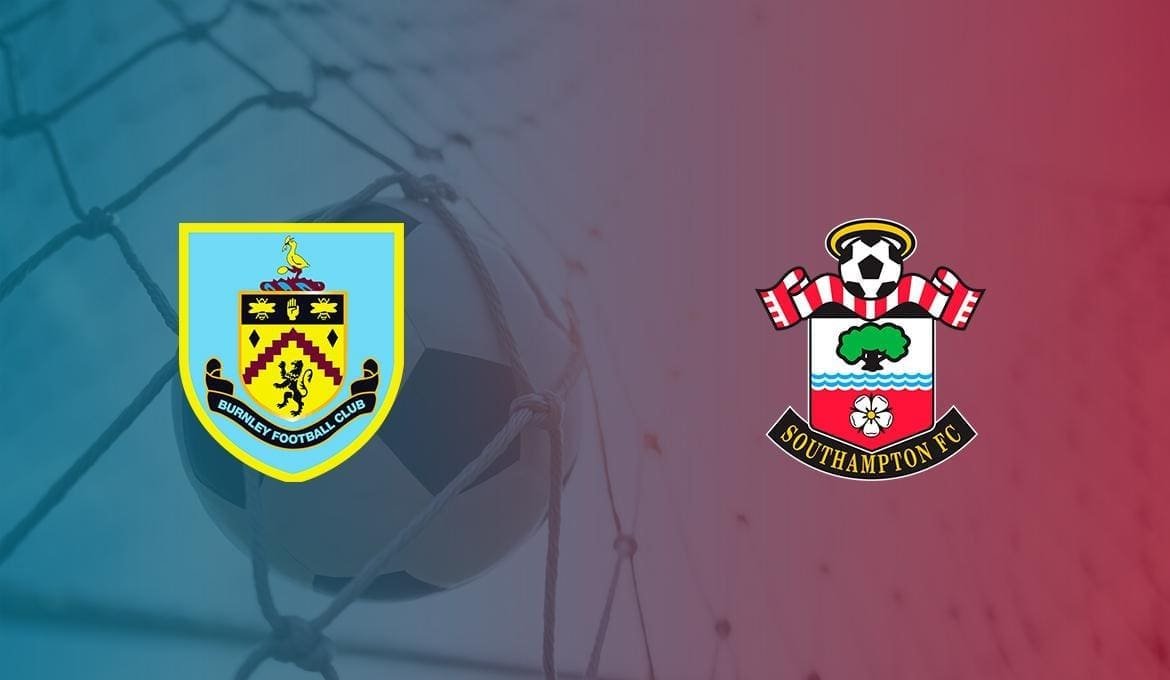 Burnley began their Premier League season with a 4-2 away loss at Leicester City, despite taking the lead. However, it's still worth noting that they lost only one of 18 applicable games when opening the scoring last term (W14, D3, L1). Conceding first was a major issue though, as they only won once when doing so (W1, D4, L13).
Sean Dyche's side contest their maiden home match encouraged by the fact they won three of their first four PL home battles last season, only to be defeated by eventual champions Liverpool. However, three of the previous four seasons have actually seen them lose their first PL home game after initially drawing at HT.
Southampton have begun their PL campaign with three consecutive defeats in all competitions, and now risk losing four in a row for the first time since November 2019. They lost 5-2 against Tottenham Hotspur despite taking the lead, and since December 2018 – when Ralph Hasenhüttl took charge – no team has lost more points from winning positions (37).
Defeat at Crystal Palace was Southampton's first 1-0 PL away loss since December 2018, but it was just their third loss in their last 12 league encounters on the road (W7, D2, L3). However, each of the last two seasons have seen the 'Saints' lose their first PL away game, only for them to follow it up with a 2-0 victory in their next away match.
Odds of 3.20 are available on Betpay for a draw.
PREDICTION: Burnley 1-1 Southampton
Sheffield vs Leeds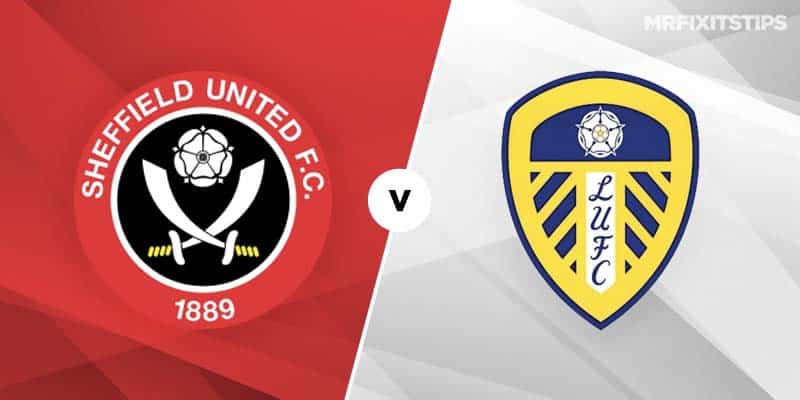 Sheffield United have made a slow start to their second Premier League (PL) season since promotion, with two straight defeats 'to-nil'. Neither match featured over 2.5 goals, as was the case with eight of their ten first PL matches last season. Their two most recent matches against Leeds in this White Rose derby have also been low on goals, both ending 1-0 (W1, L1).
The poor start is a worrying continuation from last season, where the 'Blades' lost their final three matches, and dropped out of the European qualification zone. Additionally, last season saw Sheffield fire the fewest shots of all PL sides (353). On the flip side, two-thirds of their conceded goals arrived in the second half of play.
After conceding the fewest goals (0.76 on average per match) in the Championship last season, Leeds have marked their return to top flight football with back to back 4-3 results (W1, L1). The goal-spree wasn't totally unexpected though, as four of their last six Championship matches last season featured at least four total goals.
Away from home, Leeds were the Championship's top scorers last term, with 1.61 goals scored on average per trip. Meanwhile, across all tiers, Leeds have scored at least three goals in four of their last six away league matches, and 64.29% of their goals across those six matches arrived in the second half.
Odds of 3.35 are available on Betpay for a draw.
PREDICTION: Sheffield 2-2 Leeds
Tottenham vs Newcastle
A shock defeat for Tottenham here would see them begin a Premier League home campaign with two straight defeats for the first time since 2008. However, they are favourites against last season's fourth-lowest PL scorers, and curiously, each of Tottenham's last three clean-sheet home league wins have seen their opener come via an opposition own-goal.
Often able to strike late in victory, Tottenham have scored exactly once beyond the 76th minute mark in three of their last four league wins (all venues). Tottenham's 60% win rate, from their last five PL games played directly after midweek European commitments (W3, D1, L1), is also a potential boost, with each win in that select group seeing one half produce a score draw.
Newcastle lost an alarming eight of nine applicable PL away matches last season when conceding first (D1, L8). The Tyneside club also earned just one point (from a possible 24) from the eight occasions on which they trailed at HT in away league action last term.
Furthermore, six of Newcastle's last seven PL away defeats to any team that finished in the top six between 2017 and 2020 have come by a 2+ goal margin. They lost by an average of 3.0 unanswered goals across the last four second halves of games therein within that particular category.
Odds are on Jose Mourinho's men to get the job done and Betpay offers 1.45 for a Tottenham win.
Manchester City vs Leicester
Manchester City's 3-1 win over Wolves (September 21) was their sixth consecutive Premier League (PL) victory, and a 16th straight league game without a draw (W12, L4). Interestingly, they haven't witnessed a goalless first half in 12 PL matches since they travelled to Leicester City back in February.
The 'Citizens' are unbeaten in 11 home league games (W10, D1) and have conceded just one goal across their last seven PL matches at the Etihad. Their last three such fixtures featured both one goal inside the opening 15 minutes and at least one after the 80th minute, while they have not lost a PL home opener since their return to the top flight in 2002/03 (W12, D6).
Leicester have also made a flying start to their PL campaign, winning both opening games by scoring 3+ goals. Interestingly, 12 of the last 26 goals (46.15%) that their league games produced came after the 70th minute, and none of their last 15 PL games saw them receive more than two yellow cards.
On the road, the 'Foxes' have struggled recently, with victory over West Bromwich Albion (Sep 13) a first away league win in nine attempts (D3, L5). More ominously, they have won only one of the last six PL H2H encounters as the visiting side (L5), conceding an average of 2.33 goals per game therein.
It sure looks like a win for Pep Guardiola's side and there are odds of 1.30 for a Manchester City win on Betpay.
PREDICTION: Manchester City 3-1 Leicester
West Ham vs Wolves
West Ham United opened their Premier League (PL) campaign with two defeats – last season it took them until PL matchday eight before registering two losses. Games remain tight though, as their past nine PL setbacks have been settled by a margin of either one or two goals, and six were level at HT.
Five of the last six competitive H2Hs hosted by West Ham saw one team win 'to nil', but New Year's Day was the last time they won a PL home fixture without conceding. Furthermore, their previous four league losses at the Olympic Stadium saw them fail to score. They also possessed a poor PL home record last season when starting as outsiders (W2, D1, L5).
Wolverhampton Wanderers have suffered back-to-back competitive defeats, but haven't lost three in a row since September 2019. They've also failed to score in five of their last six losses in all competitions, and conceded after the 85th minute in five too. They have, however, recorded a clean sheet in their previous seven competitive wins.
Don't expect goals based on Wolves' recent PL away battles, as their last six finished with under 2.5 (W3, D1, L2). Additionally, five of their seven PL away victories last season came by a one-goal margin, and all that despite having the second-worst first-half away record (W1, D9, L9). However in their only PL away meeting this season they were 2-0 ahead after six minutes.
Wolves are a much better team and will look to recover from the setback against Manchester City and the money is on them to nick this one and Betpay is offering odds of 2.10 for that to happen.
PREDICTION: West Ham 1-3 Wolves
Fulham vs Aston Villa
Still on zero points, Fulham have averaged 3.50 goals conceded across both Premier League (PL) matches so far, while finding themselves losing after the opening ten minutes in each fixture. A bad start at Craven Cottage seems particularly costly, as 12 of their last 13 losses in home league action have seen them concede inside the opening 30 minutes.
Fulham's relegation campaign of 2018/19 started with back-to-back losses, but game three brought their joint-biggest victory of the campaign (W4-2, including an Aleksandar Mitrović brace). In potential relation to that, Fulham have won on the last five occasions when hosting Aston Villa in all competitions, and the last three saw the home team score 2+ goals in the second half.
Aston Villa's 1-0 victory over Sheffield United meant they won their first PL opening day fixture since 2015/16. Continuing on from last season, they are now five PL games unbeaten (W3, D2), all of which featured under 2.5 goals, and three standing 0-0 at HT.
A big reason Villa struggled as much as they did last season was because of a poor away record (W2, D5, L12), which was the third-worst in the division. That is despite out-scoring opponents 6-2 in the opening 15 minutes of these contests. However, they shipped an alarming 13 after the 75th minute – more than any other side in the away league.
Fulham have been dire and although they beat 10-man Sheffield the last time, Villa haven't looked much better either and this looks like a draw. On Betpay, there are odds of 3.25 for this to end in a stalemate.
PREDICTION: Fulham 0-0 Aston Villa
Liverpool vs Arsenal
Unbeaten in the last 60 Premier League (PL) matches held at 'fortress Anfield' (W49, D11), the hosts will be brimming with confidence and the potential to richly entertain. Notably, Liverpool's last eight PL home matches (W7, D1) have averaged 4.38 total goals, and five of the eight featured both teams scoring. Four of the matches featured at least two goals in both halves.
The 'Reds' are also unbeaten in seven straight PL H2Hs at Anfield (W5, D2), including four straight wins, and a whopping 25 goals scored across the seven (3.57 on average). Furthermore, across their last four PL home H2Hs vs Arsenal, Liverpool have conceded just once within first-half play.
Last season, Arsenal took just two away points from 18 against teams finishing in the top six (D2, L4). They conceded three penalty goals across those games (0.5 per match), with Arsenal defender David Luiz averaging 0.33 red cards per game within that group of six.
Despite the above, Mikel Arteta's men have reason to feel confident after their own perfect PL start (W2 – GF 5, GA 1). The fact that they have emerged victorious in five straight matches entered as matchday underdogs (1 x penalty win), including two versus Liverpool, further underlines this. Those recent wins over the Merseysiders mean Arsenal have now been victorious in the last three H2Hs when Liverpool were the current champions.
Arsenal have so far looked impressive this term but the stats and form suggests Liverpool will be too good for them. A win for the Premier League champions has odds of 1.50 on Betpay.
PREDICTION: Liverpool 3-1 Arsenal